The 10 Best Vineyards in the USA
When it comes to the art of wine making, appreciation is usually reserved for the Europeans. People talk about the French, Italian and Spanish wines they have tasted but American wines aren't usually mentioned. While it is true that the greatest wines are European, often they are the most expensive disappointments as well.
America's virtue in wine is consistency and reliability, but not brilliance. European wines are known for their individuality and artistry. In case if you aren't familiar with what you are buying, you can often end up with an expensive bottle of bitter alcoholic grape juice instead of a tasty wine to have with your dinner.
It's not like Americans don't know anything about wine. The country has been producing wine for 300 years and is the fourth largest wine producer in the world right after France, Italy and Spain. Surely, if we've been doing this for 300 years and have developed it into a big economy, we must know something about it!
The question is what will set apart the generic American wine from one that will truly be a pleasure to drink? Wine makers say the difference is made in the vineyard. In other words, great wine comes from great grapes. That's why wine makers pay top dollar for the best grapes from all over the country. Here are the top ten vineyards from the United States.
Monte Rosso Vineyard
Monte Rosso is one of California's oldest vineyards. It was first planted in 1880 and owned for decades by the Martini family. The vineyard is now owned by the Gallo Winery. The 2002 Ravenswood Monte Rosso Zinfandel is a bottle that owes its fame to grapes from Monte Rosso Vineyard.
Seven Springs Vineyard
Seven Springs is a benchmark for Oregon Pinot Noir. The vineyard was cut in half after a legal settlement in 2001 but its quality remains unchanged. It remains the vineyard of choice for many top producers. The 2003 St. Innocent Seven Springs Vineyard Pinot Noir owes its well-known herbal and floral notes to Seven Springs Vineyard.
Hirsch Vineyard
This Sonoma Coast vineyard lies perched above a ridge on the Pacific where the cool winds help it produce some of California's best Pinot Noir. Producers include cult names like Littorai and Kistler. The 2003 Siduri Hirsch Vineard Pinot Noir gets its rich cherry flavor from Hirsch Vineyard.
To Kalon Vineyard
First planted in 1868 by H.W. Crabbe, To Kalon is one of Nappa Valley's best known vineyards.
Peay Vineyard
Peay Vineyard is a provider to well-known producers like Williams Selyem and Ryan, but they also keep some for their own label.
Bien Nacido Vineyard
A large estate in California's Santa Maria Valley, Bien Nacido, provides a variety of wines to over forty producers.
Selene Hyde Vineyard
Selene Hyde is a producer of fine wine that is fully organic. Their products do not use pesticides, herbicides or fertilizer in any stage of production.
Durell Vineyard
Producers of rich Chardonnays and bold Syrahs, this Sonoma County vineyard has products of very impressive flavor.
Rochioli Vineyard
This vineyard is a benchmark of the Russian River Valley. Wines from William Selyem and Gary Farrell carry its name as well as one of their own bottles.
Stony Hill Vineyard
This vineyard has been around since the 40's producing fine Chardonnays at a time when California wasn't producing much of any other Chardonnay. They are known for their food friendly flavor.
Author Bio:
Angela Singleton, Attorney at Law provide compassionate and strong representation for Criminal Defense in OK.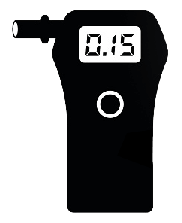 Get that Breathalyzer you've always wanted.
Sign up today for weekly tip and tricks for drinking smart. Get a full PDF Copy of our BAC Chart.