5 WAYS TO SOBER UP IN A HURRY
If you are currently under the influence of alcohol, and trying to figure out how to sober up fast – this article is for you! The only true fix for sobering up is time, although there are a 5 tips that help speed the process up a bit. Don't even think about driving home, call a friend or family member.
#1 EAT SOMETHING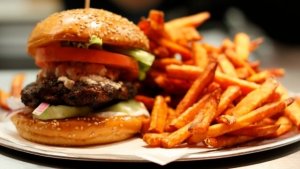 One of most effective ways to sober up in a hurry is by eating something. Some foods work better than others, such as foods which contain a large amount of grease. A salad, for example, is too light and wouldn't be the best choice. A big juicy burger paired with onion rings should do the trick, so worrying about calorie intake at this point is futile. The grease coats the stomach, which slows the amount of time it takes for the alcohol to be absorbed into your system. So whether you're trying to sober up before getting home at night, or just wanting to feel better the next morning, greasy is always the way to go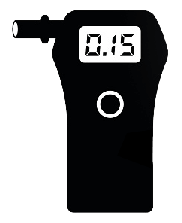 Get that Breathalyzer you've always wanted.
Sign up today for weekly tip and tricks for drinking smart. Get a full PDF Copy of our BAC Chart.