7 Alternatives to Alcoholic Drinks
Non-alcoholic beverages are a great addition to the menu at parties and dinners. They are also great to serve to friends who have given up booze. We share some great alternatives to alcoholic drinks below which won't look out of place at the dinner table. The best thing about these drinks is that guests can safely take them without worrying about getting drunk and being caught for driving under the influence on their way back home.
Belvoir organic elderflower pressé is top of the list. It is a perfect alternative to alcoholic drinks. This delicious and refreshing drink contains carbonated spring water, sugar, fresh elderflowers, real pressed lemon juice and citric acid. Your guests will love it and the bottle will be finished before you even know it!
Ginger Ale by Fever-Tree is a blend of three natural and unique ginger oils sourced from around the world. Made using spring water, you can recommend this drink to partner great products. Ginger Ale has a distinctive flavor and the complexity of the drink comes from supportive citrus notes. Its perfect carbonation gives it a smooth and silky texture.
Peter Spanton No 5 Lemongrass Tonic totally breaks the rules! Use of lemongrass adds the spicy note which cannot be achieved with regular lemon. Adding a little ginger heat gives you perfect summer mixer. You can mix it with your favorite spirit, a shot of gin and crushed ice. Make sure you adorn it with sprigs of lemon thyme and some blackberries.
Rochester Ginger Drink is the perfect treat to reward yourself at any time of day or night. This traditional drink has been crafted without the need for alcohol. You can drink it straight at room temperature and can take it neat or diluted, or mixed with other drinks. Some of the key ingredients include infusion of ginger, raisin, raw cane sugar, citric acid, cowslip and elderflower, along with caramel, potassium sorbate as a preservative and water.
Morello Cherry Bottle Green with a Hint of Grapefruit is a sparkling pressé created by blending the finest natural ingredients with naturally sparkling spring water. No artificial colors, flavors, sweeteners or preservatives have been added to this sparkling pressé. Refresh and invigorate your palette with this crisp and clean drink. Morello Cherry and Grapefruit is perfect to match with a fine meal and can be enjoyed as an alcohol replacement.
Beet It from James White Drinks is the No. 1 bestselling organic beetroot juice in the UK. This delicious organic beetroot juice is a natural nitric oxide booster. Used by health conscious individuals of all ages, this organic blend contains 98% beetroot concentrate and 2% lemon juice. Free from all kind artificial flavors and pesticides, you'll find it to be simply delicious!
Shloer Celebration Pink Fizz is a sparkling pink grape juice drink which combines the vibrant flavors of red and white wine grape juices. The fresh and fruity fizz combination of this drink makes it a perfect soft drink for any celebration.
Author Bio:
Manchester & Associates is a criminal defense law firm in Pennsylvania that has been helping clients charged in DUI and criminal cases.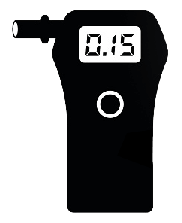 Get that Breathalyzer you've always wanted.
Sign up today for weekly tip and tricks for drinking smart. Get a full PDF Copy of our BAC Chart.