8 Months House Arrest for Mother Who Lost Her Baby Due to DUI
It's bad enough having to deal with the loss of a child, it's dealing with the loss in a state of house arrest and probation with an ankle monitor. 39-year-old mother Suzanne McClellan was recently sentenced to eight months' house arrest due to her role in her baby's death.
4-month old Brylee McClellan died August 4 last year while being driven home by 30-year-old Chelsea Fuller. The McClellans were at the backseat of the car and weren't wearing seatbelts. Brylee was in Suzanne's arms instead of being in a car seat. Suzanne and Fuller both had alcohol resulting in Fuller crashing the car into a tree resulting in Brylee's death.
Fuller was charged with third-degree felony counts of automobile homicide and driving under the influence to which she pleaded guilty. She was sentenced for up to ten years in prison. Aside from drinking alcohol prior to driving, Fuller was also positive for several substances including Citalpram, Alprazolam and Ambien which further aggravated her case. Suzanne was also drunk when the incident occurred.
McClellan was charged with negligent homicide and a third-degree felony charge for obstruction of justice, the cause of which was unspecified. The felony charge was dismissed when she pleaded guilty to negligent homicide.
4th District Judge James Brady sentenced McClellan to eight months' home confinement, three years' probation with an ankle monitor and a $1,050 fine and pay $3,276 in restitution. The law can sometimes be unforgiving, even for the aggrieved but this was a clear case of child endangerment from DUI that resulted in death.
http://www.sltrib.com/home/5086628-155/mother-sentenced-to-8-months-house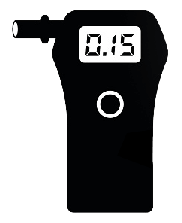 Get that Breathalyzer you've always wanted.
Sign up today for weekly tip and tricks for drinking smart. Get a full PDF Copy of our BAC Chart.