Accused Toddler Killer Faces DUI Charges
Fresno CA, Megan Martzen, the woman who made headlines last 2009 for allegedly killing the toddler she was babysitting is currently facing new charges for DUI and property damage.
After accepting involuntary manslaughter charges, Martzen did not receive jail time other than the 52 days she spent while in police custody and three years of probation. She was accused of beating the toddler, Ella VanLeeuwen as opposed to her alibi that the child fell out of bed. Majority of the jurors were convinced that died of previous injuries sustained in an accident that occurred days before.
In this new incident involving Martzen, her SUV collided with a parked car that in turn resulted in a chain reaction damaging several more vehicles. Local bystanders assisted her in getting out of her flipped SUV. Fresno Police Captain Mike Reid stated that Martzen was very cooperative with the investigation and admitted to driving under the influence. Her sobriety test indicate that the result was way over the legal limit.
Police were willing to let her go with a citation but witnesses however say that Martzen shouldn't be able to get easy this time around due to the overwhelming evidence and her drunken state.
"Everybody freaked out and said that's not okay, She's drunk. She could've killed people. She needs to go to jail," according to one resident.
In light of the incident, Megan's lawyer released a statement designed to lighten public perception:
"In 2010, Megan was falsely accused of a crime that she did not commit. She was arrested and put in jail where she was forced to suffer threats and abuse from other inmates while she was 5 months pregnant… Now Megan is faced with new allegations, for which we have not even begun to learn the facts. Until all of the facts are known, we ask that everyone please reserve judgment and respect the privacy of Megan and her family…"
Megan is scheduled to a court hearing this coming June.
https://www.google.com.ph/url?sa=t&rct=j&q=&esrc=s&source=web&cd=3&cad=rja&uact=8&ved=0ahUKEwiVqav9m47TAhVHwbwKHSCMALoQFggnMAI&url=http%3A%2F%2Fabc30.com%2Fnews%2Fonetime-accused-child-killer-megan-martzen-arrested-for-dui-and-damage%2F1811980%2F&usg=AFQjCNHVRlObK9IToxqo9Uf1oQxhDD-9FQ&sig2=p4_qTcYWvX3sd5zhsYq-eg&bvm=bv.151426398,d.dGc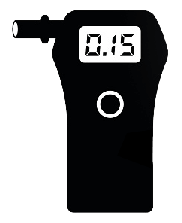 Get that Breathalyzer you've always wanted.
Sign up today for weekly tip and tricks for drinking smart. Get a full PDF Copy of our BAC Chart.