Beer Tasting in Los Angeles – Phantom Carriage Brewery
Beer Tasting in Los Angeles can be tons of fun. There are lots of places to go, but I wanted to try something a little different. I had heard about a Brewery in Carson, about 20 minutes away that supposedly had some beers that you couldn't find anywhere else. So we headed off to the Phantom Carriage Brewery. It's close to where the 91, 110 and 405 freeways converge, so it's pretty accessible to all.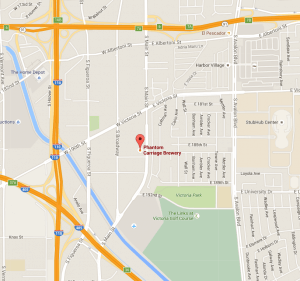 The reviews were glowing, and the main keywords I ran into over and over were "Sour Beers." The parking lot in the back seems to hold about 20 cars, so it's a relatively small place. While I don't think you will need reservations, you probably want to come here with a smaller group.
I like to taste all the beers so naturally I got a full flight of all the available beers on tap. Some I fell in love with, others not so much. Here's a short list, starting from my favorites:
#1 – Muis
If you like sours, you are absolutely going to love this one. It's sour, real sour. It's also not a lightweight either at 6.5% ABV. It's technically a Brett Wild Belgian Blond, so that Belgian spice is noticeable once that sour taste starts to dissipate.
#2 – Coconut Dolores
I'm a fan of different flavors when I am beer tasting, variety is usually lacking in many breweries. This beer was fantastic. It's a dark farmhouse ale that has hints of coconut, but is very malty and dark. It's delightful, at 7.0% ABV.
#3/4 – BroadAcres in Strawberry and Blackberry
These sours were both great. While they were only 3.9% ABV they aren't going to put you over the top either. These sours are very refreshing half way through your tasting.
#5 Cellar Blend Vol. 7
This beer was good, no question. It was a barrel aged sour, which I have never had the pleasure of experiencing before. While I prefer Barrel Aged Stouts more, this sour was able to pull it off.
Beer Tasting Ambience
This place had a very dark and enjoyable atmosphere, the really decorated the place well. The music was also fitting for the venue, but it wasn't overbearing and you could still talk to your friends at the end of the table. The bartenders were very friendly and knowledgeable about beer. My advice – definitely try this place out with some friends.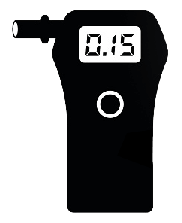 Get that Breathalyzer you've always wanted.
Sign up today for weekly tip and tricks for drinking smart. Get a full PDF Copy of our BAC Chart.