Drink Recipe: The Best Moscow Mule
The Classic Moscow Mule Recipe:
Summer is here! With the hot weather we need refreshing drinks to keep us cool in the summer heat. Alcohol will dehydrate you, so be sure to drink plenty of water too! One of the most refreshing drinks that you can make, is a Moscow Mule. We thought we would give our best recipe.
Ingredients:
1 half lime
fresh mint – Hint: slap the mint for more mint flavor
2 ounces vodka – I like Tito's Vodka
4 to 6 ounces ginger beer, my favorite is:  Bundaberg Ginger Beer
Preparation:
Step 1. Squeeze the lime into the cupper mug.
Step 2. Add some ice
Step 3. Add the vodka
Step 4. Fill with Ginger Beer
Step 5. Slap the Mint and add it last – for smell and flavor
Step 6. Enjoy Cold!
Don't have Moscow Mule Glasses? – We love these….   www.amazon.com/best-moscow-mule-glasses
We always recommend drinking in moderation, click here to calculate your BAC:
www.bloodalcoholcalculator.org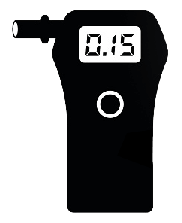 Get that Breathalyzer you've always wanted.
Sign up today for weekly tip and tricks for drinking smart. Get a full PDF Copy of our BAC Chart.