Where to get free legal help
Who actually has a lawyer on speed dial? Generally, this trope is reserved for the criminal underworld or the ultra-rich. So, what about the rest of us?
With criminal charges, it's hard to know what to expect. Some situations merit jail time, and others, probation. Waiting for court, folks are plagued with the question, "how screwed am I?" Friends and family may not know, but, there are people with answers– lawyers.
To make life a little easier, Avvo offers a free, anonymous Q&A forum with attorneys. You can post a question there and get advice, often within 12 hours.
How does Q&A work?
Avvo's Q&A forum allows anyone to ask anonymous legal questions for free. Once you've posted your question, we'll notify the right lawyers. Attorneys will provide responses based on their knowledge and experience with your legal issue. You can also add comments or ask follow-up questions to make sure you understand your options.
Is Q&A anonymous?
Yes. Attorneys and visitors to the site will only be able to view the question, any additional details you provide, and the city you choose. We never share your personal information.
What should include in my question?
The best questions are brief and to the point. Provide the most important details to help lawyers understand your situation. Then, include the main question you want to ask. Legal issues are often complicated, but attorneys are most interested in knowing who, what, when, where, and why.
Why do I need to create an account to post a question?
Creating an account will let you revisit questions you've asked, ask follow up questions, and mark answers as helpful. Your account information will not be posted publicly.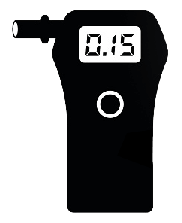 Get that Breathalyzer you've always wanted.
Sign up today for weekly tip and tricks for drinking smart. Get a full PDF Copy of our BAC Chart.