The importance of building a good vineyard trellis
A vineyard trellis plays an important role in the long term yield and cost-effectiveness of a vineyard. It is the major expense in the creation of a good vineyard. Therefore, constructing a good vineyard trellis is very important. There are a lot of materials that can be used in the construction of a vineyard trellis. The trellis structure is mostly built with firmly anchored, strong wood end posts fastened by tough row-end braces. This structure supports the usage of high-tensile wire firmly tightened in order to support the heavy clusters of vine in making. Support line posts in the interior of the trellis have a smaller diameter. It is best to build a trellis in the first growing season. Grapevines should not be planted before the trellis is constructed because they face the danger of getting damaged by the workers or equipment.
Line Posts
The main cost element in the construction of a vineyard trellis is the line posts. The material used in the line posts is determined by the type of posts accessible, equipment required in the installation of posts, the vine training system, expense and one's personal preference.
Wooded Posts from Native Tree Species – Native tree species like black locust, cedar etc. provide posts that can be used. Posts from these tree species can last up to two decades or even more. Not-resistant trees provide posts that do not last more than a decade.
Pressure treated Wooden Posts – These posts are injected with a preservative under pressure and are mostly used nowadays.
Metal Posts – They can be easily handled and installed. They are also cost effective in comparison to wooden posts.
Trellis Wire
Two functions are served by the trellis wire. They serve as load bearers and carry the weight of the grape clusters. They also help the shoots to turn and take position. A wide range of wires can be used for the trellis. These wires vary from an ordinary steel wire to high-tensile galvanized steel wire.
End Posts and Anchorage
The strength of a trellis is determined largely by the row-end braces. The purpose of this is to offer a point of anchorage for the wires. While building a trellis system, factors like height and weight of the vines, confrontation to the winds, weight of grapes and pressure from mechanical harvesting should be kept in consideration. There are different types of systems that can be built, such as:
Inverted V system
H-brace End Assembly
Tie-back Assembly
Mechanically Framed Vineyards
Nowadays, it is considered preferable to cut short the usage of traditional trellis systems and training configurations in the establishment of vineyard. This is due to the mechanization which is not only easier to implement but also more cost-effective with the employment of a fewer combinations. If the viticulturists use various trellis or training systems, they may be required to do implementations, attachments or adjustments which hold the possibility that the number of implements needed to farm mechanically have to be increased. Moreover, the time required to mount, amend and uphold the equipment is also increased.
Author Bio:
EB5 services are available in California, USA through the EB-5 investor green card offices of Ivener and Fullmer. Get a free EB5 service quote today from the best EB-5 immigration lawyers.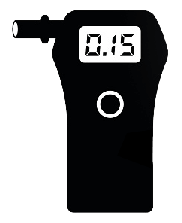 Get that Breathalyzer you've always wanted.
Sign up today for weekly tip and tricks for drinking smart. Get a full PDF Copy of our BAC Chart.