Write For Us – Submit a Guest Post
Interested in writing for us?
We are looking for experienced writers to join our team!
We are looking for:
Articles about BAC
Articles about Alcohol
Articles about Beer/Wine/Liqour
Articles about DUI Law
Drink Recipe's
DUI News
Alcohol Related Accident News
Drinking Law
Alcohol Recovery
Alcohol Therapy
Alcohol Related Products
We are looking for writers who are:
Lawyers
Doctors
Expert Party Animals
Brewers
WineMakers
Bartenders
SEO Companies with relevant clients
Please submit your information here
Guest-Post Guidelines:
Write a post with insanely useful content. Always ask yourself : 'How can these readers benefit from this?'
500-1000 word count
Must have 2 internal links from existing BAC Articles.
Use examples, data or other studies to prove your point.
MOST IMPORTANTLY – Offer fresh content that has not been published before.
Ensure that your post does not violate any copyright laws.

Please make a concerted effort to use correct spelling, grammar and punctuation. Due to time constraints, submissions which require excessive editing cannot be accepted.
Make sure any links in your post are relevant and valid. Links deemed to be irrelevant to the main idea of your post will be removed without notice. Likewise, any non-working links will be removed without notice.
Include a short bio (50 words or less) at the end of your post. Feel free to include a link to your site.
Blood Alcohol Calculator does not offer monetary compensation for guest posts at this time.
5 Reasons you should apply to post with us:
On average – Our posts are seen over 2000 times per month.
2. Our posts are posted on our Social Media
3. Our posts are uploaded to Outbrain for further distribution.
4.  Our posts are emailed to our subscriber list (growing daily!)
5.  Highly targeted audience.
Here are a few reasons why we will not accept your post.
You want to link to poor quality sites. It's obvious.
Your post is not authentic.
Your website or content supports underage drinking or something else that doesn't align with our website's goals.
Author:
curtis
Curtis is a nurse educator who enjoy's helping people understand more about alcohol safety and alcohol awareness.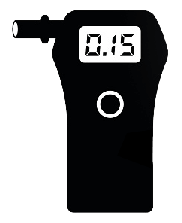 Get that Breathalyzer you've always wanted.
Sign up today for weekly tip and tricks for drinking smart. Get a full PDF Copy of our BAC Chart.