Lawyer Spotlight Program
America's #1 Online BAC Site offers a Lawyer Spotlight Program

Do you consider yourself a DUI Lawyer? Personal Injury Lawyer? Consider applying to our spotlight program.
Our Lawyer Spotlight program includes 750+ word count article about your firm on our site. We will need to conduct a 5 minute interview to go over your firm's credential, case history and other related items.
Whats included:
750+ Word Count Article Professionally written about your firm, including relevant links to your firm's website used within the article.
5-min interview with our writer.
Automated Distribution – Social Media – Partner Blogs – Outbrain
Why our Spotlight Program?
Our website is very authoritative – try Googling "How to sober up" or "DUI Lawyer Directory" – you will find that we rank position #1.
We gear your Spotlight Article to attract local traffic, using meta details for your local area.
You will be able to use our BAC Spotlight Logo to enhance your Social Proofing.
Our alcohol education is trusted by over 50 universities.
Many of our articles get thousands of visitors per day.
If your interested – click here – make a payment and wait for us to contact you.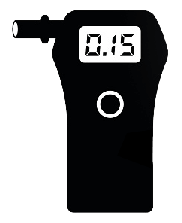 Get that Breathalyzer you've always wanted.
Sign up today for weekly tip and tricks for drinking smart. Get a full PDF Copy of our BAC Chart.