What is whipped cream Vodka?
Vodka is a simple, no nonsense liquor. It is clear, has little flavor, and it gets the job done. The essence of good vodka has always been simplicity. It doesn't have any layered flavor of whisky or the complexity of cognac. Simply put, when it comes to vodka, less is more. But things may be changing. Vodka is no longer the simple potato or grain based vodka Russian peasants drank to keep warm in the winter. Today's vodka has evolved to include every taste imaginable. Whipped Cream Vodka is one of these new age liquors.
Whipped cream vodka is also known as whipping vodka and it mimics the taste of whipped cream by combining vanilla and cream flavors. Weight conscious imbibers might even prefer using whipped cream vodka to actually using whipped cream in their drinks because it contains fewer calories. If your bartending skills leave much to be desired, then you'll find using whipping vodka to make a drink is far easier than using cream and regular vodka separately.
However, you must understand that whipped cream vodka can't just be used like traditional vodka. It's meant to be used in cocktails in which whipped cream might be one of the ingredients. Simply pouring some ice, club soda and lime on to whipped cream vodka probably isn't the best idea. However, you can use it with many simple mixers!
Whipped cream vodka is as easy to mix as regular unflavored vodka. Many drinkers enjoy mixing it with regular sodas like cola, root beer, lemon-lime or grape soda. It also mixes well with sweeter fruit juices like apple, pineapple or orange. Many people also enjoy doing chilled shots of whipped cream vodka or even sipping it on the rocks.
How to substitute?
Replacing actual whipped cream with whipped cream vodka can seem tricky but is relatively straightforward. If the original drink recipe uses normal vodka and whipped cream, all you have to do is replace regular vodka with whipped cream vodka. For other drinks, all you have to do is cut back a little on the main liquors and add a splash of whipped cream vodka.
Cocktail Suggestions
Here is a list of cocktail recipes you can try when you get your hands on a bottle of whipped cream vodka.
Berry Creamsicle – This purple colored drink is made from Hpnotiq Harmonie, whipped cream vodka and club soda. It is served in a highball glass.
Blue Breeze 1 – This blue colored drink is made from Smirnoff Whipped Cream Vodka, blue curacao and lemon lime soda. It is served over ice in a highball glass.
Buttered Pankcakes – The Buttered Pancakes recipe uses Burnetts Whipped Cream Vodka, Triple Sec and Cola. It is served over ice in a highball glass.
Cream Cooler – The Cream Cooler drink recipe is an orange colored cocktail made from Burnetts Whipped Cream Vodka, pineapple juice, orange juice and served over ice in a highball glass.
Author Bio:
Law Offices of Fogam & Associates, LLC – We offer a diverse range of legal services with special focus on criminal defense, family law, personal injury and civil litigation.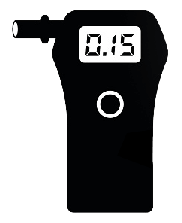 Get that Breathalyzer you've always wanted.
Sign up today for weekly tip and tricks for drinking smart. Get a full PDF Copy of our BAC Chart.