Will Smith shot and killed – BAC of 0.24%
35 year old Will Smith, defensive end on the Saints was shot and killed.
How did this happen? According to the New Orleans Times-Picayune A 0.24% BAC and road rage. That's 3x the legal limit of 0.08%
The suspect was Cardell Hayes, who has already been charged with Murder. The victim's wife Racquel was also shot but survived the incident.  This video tells the story pretty well. It looks like Smith's Mercedes G-Wagon bumped into Haye's Hummer which started the event.
Some allegations have been made that Smith and his wife were at a strip club before the event. With a BAC of .24 in a football player this big, he must have really been drinking heavily. We can try to calculate it, using our calculator.
If you use our calculator you will see that for a 250+ pound football player, even over several hours, you have to consume over 10+ drinks.
+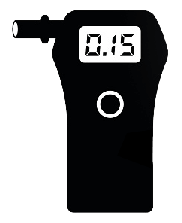 Get that Breathalyzer you've always wanted.
Sign up today for weekly tip and tricks for drinking smart. Get a full PDF Copy of our BAC Chart.