Wine Tasting Tips for Newbies
Thinking About Going Wine Tasting? We've Got Some Great Wine Tasting Tips For You.
We gathered tips from Wine Makers and Enthusiasts so you can taste with style. There really is no wrong way to taste as long as it makes it into your mouth, although there are recommended techniques to get the most out of your tasting. The recommendations are to enhance your experience, so you can enjoy and appreciate all that wine has to offer the senses.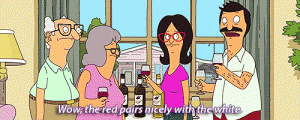 Fun Fact: Wine generally takes more than a year to make before people like you and me can enjoy it.
Let's Start With The Basics:
Prepare your Driving Situation as drinking wine will increase your BAC. Driving over a 0.08% BAC will get you a ticket and sent straight to jail. So make sure to designate a driver, chauffeur or lyft. If you are the designated driver, consider bringing a professional grade Breathalyzer.
Ultimately, you are the judge during this experience. Wine Tasting is subjective, which means that the wine tastes good  if you think it is. While you might not be able to tell the difference between an expensive wine or a cheap wine, that does not matter while you are tasting. Wine should make you happy. The most important question you have to ask yourself when wine tasting is this: "Did the wine make me want to drink more?" If you do not like something, it is completely acceptable to spit it out into the spit cup provided. If you are going to several wineries, it might be a good idea to not swallow everything as you are going to consume a good deal of wine. The goal of wine tasting is not to get drunk. You want to remember each wine you tasted. It might be a good idea to bring food with you. Many wineries have places for picnics and some even offer food, such as meats and cheeses to pair with your wine.
With Your Glass In Hand:
Jay Rosen from Washington Valley Cellars gave us a short list of what to do when you are poured a tasting:
Look at the color of the wine
Spin the wine around in the glass, to aerate the wine.
Smell the wine
Taste the wine
The person making the wine your tasting most likely did not rush, so neither should you when tasting their product. Take your time to taste the wine and generate your own thoughts about what you taste. Wine tasting is an experience, so appreciate each sip. People talk about tasting notes and basically this means picking out scents or tastes that are familiar in the wine. Some examples include: oak, fruit, sweet, dry, leather, dark, crisp, vanilla, silky, earthy, bold, balanced, etc. Really the possibilities are endless. Again, wine tasting is entirely subjective. You may gets notes entirely different from someone else and the best part is you both are correct.
"Cleanse your palate between tastes. Go ahead and take a swig of water, a piece of bread, or whatever they offer. Each new wine will taste much better if you no longer have the remaining taste of the last wine still in your mouth." Brad Nierenberg (http://www.bradthegourmand.com)
A Few More Notes:
While we have covered most of the important things, there are a few more things to remember. Wine tasting should not be about getting drunk, but learning about wine. Feel free to talk to your server. Most likely they are passionate about their wine and will want to share lots of information. By the way, tipping the person pouring your tasting and educating you about the wine is a classy move.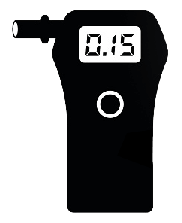 Get that Breathalyzer you've always wanted.
Sign up today for weekly tip and tricks for drinking smart. Get a full PDF Copy of our BAC Chart.